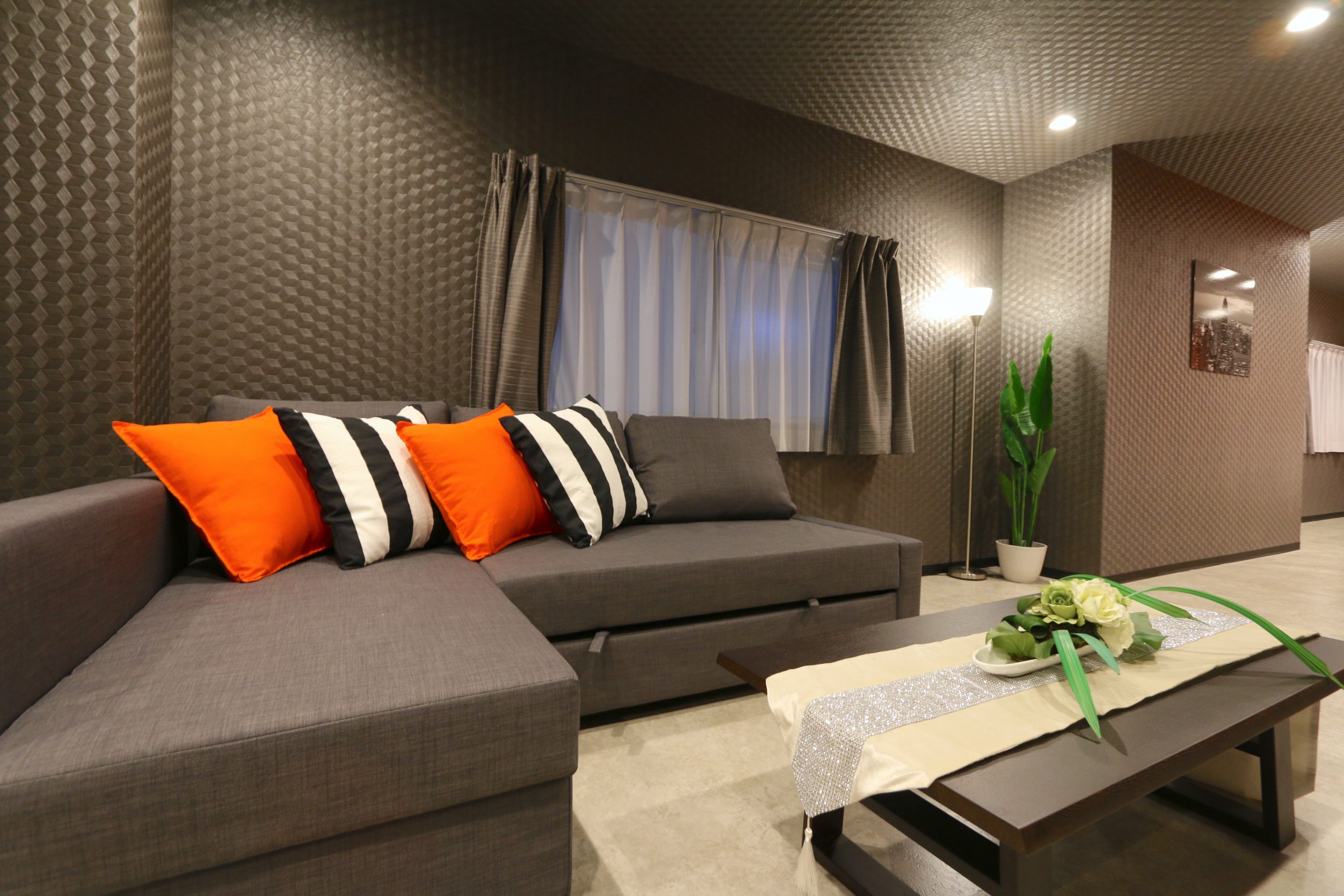 Elizabeth Garden
(I.e.
エリザベスガーデン 新町
Convenient location located in the center of Osaka. 8 minutes walk from Yotsubashi station or Nishiohashi station.
Dotonbori and Shinsaibashi are within walking distance, making it ideal for sightseeing, gourmet food, and shopping.
Spacious and cozy suite room are provided, suitable for large group of friends and family.
Free Wi-Fi and basic cooking utensils are also provided.
Room type: ES31

Room area(m²): 55 Floor plan: 1K Maximum capacity: 7

Double Bed x 2 Double Sofa Bed x 1 Balcony Semi Double Sofa Bed x 1

Room type: ES32

Room area(m²): 36 Floor plan: 1K Maximum capacity: 6

Double Bed x 2 Double Sofa Bed x 1

Room type: ES41

Room area(m²): 55 Floor plan: XNUMXK Maximum capacity: 7

Double Bed x 2 Double Sofa Bed x 1 Balcony Semi Double Sofa Bed x 1
AccessAccess

Elizabeth Garden Shinmachi XNUMX mins walk from Nishiohashi Station (Osaka Metro Nagahori Tsurumi-ryokuchi Line)
/ Yotsubashi Station (Yotsubashi Line)
7 mins walk from Shinsaibashi Station (Osaka Metro Nagahori Tsurumi Ryokuchi Line/ Midosuji Line)

1-chōme-22-21 Shinmachi, Nishi-ku, Osaka